More Guest Interview Requests from Podcasters and Radio Shows than anywhere else!
Our new Directory is a the most current and complete listing of podcast and radio show contact information available anywhere!
Why? Because it's full of almost 1,000 Kindle pages of REAL Guest Requests we've received from REAL shows, who are REALLY looking for guests to interview.
This is not a collection of random show info scraped from the Internet. It's exclusive listings of over 500+ programs looking for talk radio interview segments to fill their air time.
The Podcasts & Radio Shows Directory is BIGGER, more CURRENT, more comprehensive, and more COMPLETE than any other guide to podcasts and radio shows. It includes:
* Current details on 500+ Radio Shows and Podcasts looking for guests to interview "on the air"
* Cross-Indexed into 20+ subject matter categories for easy research into each show's favorite Guest Interview topics
* All broadcast formats: Traditional Radio, Satellite Radio, Syndicated & Network Radio, Internet Radio, Podcasts, Video Webcasts, and even some TV Shows, too!
* The latest Email Addresses for Hosts, Producers, and Booking Contacts
* Show Format Details and Tips
* Show Audience Descriptions and Demographics
* Show Website and Social Media Links
* All in convenient ebook format so you can easily search to find the best shows to interview you
* PLUS, a step-by-step guide to using the Directory to get yourself on the air!
And more...
Comprehensive Current Coverage of Broadcast Interview Opportunities
Includes 24 categories of shows actively looking for people to interview. Which ones are yours?
Arts & Culture
Books & Authors
Business
Christian
Comedy
Consumer Affairs
Current Affairs
General Interest
Health & Wellness
Law & Crime
Marketing
Movies & TV Shows
Music
Paranormal
Politics & Society
Relationships & Family
Self-Improvement
Spanish Language
Spirituality & Religion
Sports
Travel
UK-based
Web & Technology
Women's Issues
FREE
BUYER BONUSES
Did you buy our new Directory? Thank you!
See the free Thank You Gifts and Bonuses you can get...
The Podcasts & Radio Shows Directory will also soon be available from these online ebook sellers (but at a MUCH HIGHER price!):
iBooks
Amazon Kindle
Barnes & Noble
Baker & Taylor
Copia
Gardners
eSentral
Scribd
Goodreads
Ciando
Vearsa
SPECIAL DEAL!
You don't have to pay the full price listed at those online bookstores. Buy directly from us for a GREAT SAVINGS here!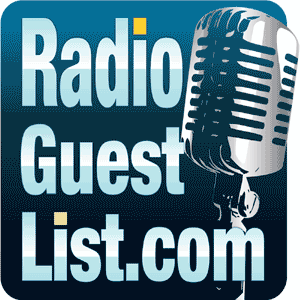 Brought to you by RadioGuestList.com
Brought to you by RadioGuestList.com
Since 2008, RadioGuestList.com has been publishing the latest "Guest Requests" from radio shows and podcasters. We've helped THOUSANDS of experts, authors, marketers, and publicity-seekers connect with talk show hosts for free publicity interviews.
With our new Podcasts & Radio Shows Directory we're hoping to help thousands more - including YOU!
Visit http://www.RadioGuestList.com to try our free radio publicity leads service.